Energy saving in the office, 5 top tips
An introduction to energy saving in the office
When it comes to energy saving in the office, as a business owner, you have a variety of options available which can help you to reduce your business running costs.
Regardless of financial performance, energy saving is becoming ever-more important. Encroaching climate change targets and a rise in consumer demand for environmentally friendly businesses are putting more and more pressure on even the largest of corporations to change their energy consuming ways.
Aside from all of that, it's actually a pretty easy way to save your business some money…
This is why the team at Exchange Utility have put together these tips for any money and energy savvy business owner to utilise, enjoy!

5 top tips for energy saving in the office
Energy saving in the office tip 1: Get staff involved in office energy saving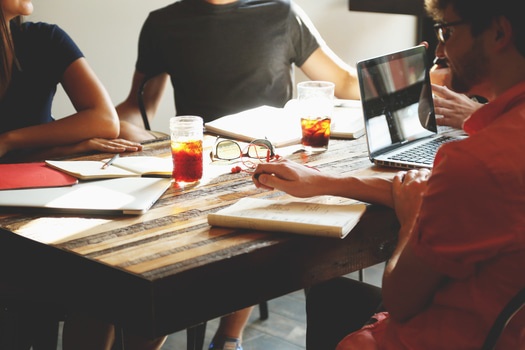 Each member of staff that you employ uses energy to do their job, regardless of role. This can come in a variety of forms such as lighting, heating or the use of technology etc. Unfortunately, unless you're willing to go back to the Stone Age and start using a slate/ chalk combination to do work, this is unavoidable.
Encouraging staff to incorporate energy saving tactics into their working methods can therefore have a massive impact on your consumption and help you avoid footing a sky high bill each month.
Discover how to achieve a reduced office energy consumption through your staff: How staff can save energy at work
Energy saving in the office tip 2: Review your office energy bills
It is estimated by the Competition Markets Authority, that 1.3million UK businesses are overpaying their suppliers by in excess of £500million EVERY YEAR! This is because many business are on tariffs that are not suited to their needs or have rolled onto a standard or higher tariff because they have not renewed their business energy contract.
Therefore if you haven't paid attention to your business energy contracts (both gas and electricity) for a while, it is well worth checking if this has happened to you as you could be losing out on THOUSANDS in profit!
A quick and easy way to check whether this is effecting your business is to FREEPHONE Exchange Utility on 0800 9777 000.
Our experienced energy experts will investigate your contracts, uncover whether you could be entitled to better rates and advise you on the best course of action going forward.
This service is FREE, impartial and no obligation. Get in touch today or review your contract online, all you need is a recent business energy bill and you're ready to go!

Energy saving in the office tip 3: Upgrade to eco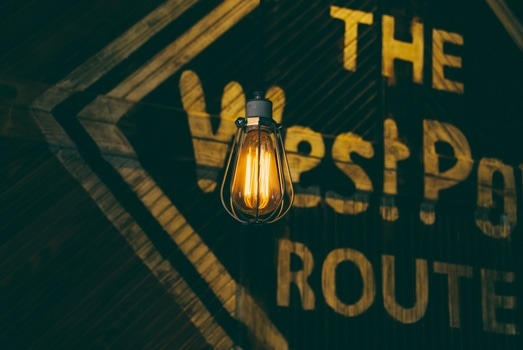 Upgrading the equipment and fixtures within your office can provide your business with a sizable return on investment as the reduction in your consumption will pay for your investment and then some!
For example:
Replacing traditional bulbs with LEDs can save you approximately £3 per bulb per year. It might not seem like a lot but if you add up all of the bulbs within your business premises, you'll soon find that the savings add up.
Installing central heating as opposed to using electric heaters can half the Carbon emissions that you create from heating and reduce the amount that you spend on heating by TWO THIRDS!
Purchasing motion sensors can cost as little as £20 and save you up to 10% on your lighting costs.
Ensuring that your cavity and roof insulation is topped up can prevent up to ¼ of the heat escaping from your premises. This could save you up to £135 each year.
These are just a few options that you have available to your business to create an office energy savings, but as you can see, minor measures can have an BIG impact on your energy spend.
Energy saving in the office tip 4: Reduce the consumption of your office technology
We no longer live in an age where you can get away with having a technology deficiency in your business. Most office workers use computers, so how do you stem the cost?
Try our tips on how to reduce how much energy your business computers use
There's lots of handy advice on screen savers, search engines and computer settings!

Energy saving in the office tip 5: Adopt a consumption cutting closing routine
When it comes to home time, it can be far too easy to want to make a break for freedom and forget about the work that has been weighing you down all day. Often the last person out of the office ends up floating around waiting for others to finish their tasks for the day, so why not turn a highly unproductive wait into a money saving exercise by creating an end of the day savings checklist for your business.
Granted, it'll mostly be comprised of turning equipment off, which can be laborious but the potential for creating savings most certainly is not! According to the Rainforest Alliance (2015) by simply switching off your plugs and powering down businesses could cut their consumption by 40% – that's also a 40% saving on energy spend…
Below is an example of the type of checklist that you can implement to see these results for yourself! Adopt your own or try this, whatever you want to do, just give it a go and see the difference for yourself…