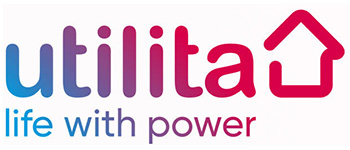 Utilita UK Business Energy Supplier
Learn more about Utilita and see if they could save your business money on your energy bills
Founded in 2003, Utilita is a medium-sized, UK independent energy provider, intending to use its expertise and state-of-the-art smart metering technology to make life easier for domestic energy consumers across the country.
With a strong commitment to providing affordable and reasonable energy, the company offers innovative, high-tech smart meters to their customers. Their focus is on tackling energy poverty, with over 600,000 customers and 88% of them having a smart meter.
In fact, Utilita is now the UK's largest supplier of smart meters, with an array of home energy products on offer too. There is more information on smart meters in this helpful guide.
Scroll down the page to learn more about Utilita, or fill in the form above if you would like to see how Utilita compare to the other leading business gas and business electricity suppliers within the UK…
---
Why choose Utilita as your business energy supplier?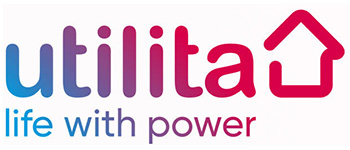 Utilita allows you to only pay for the energy you use. There is no cancellation or exit fee associated which makes paying for your energy efficient and simple.
The company works alongside charities and housing trusts to give households in poverty a means of purchasing gas and electricity.
Utilita tariffs
The provider offers one simply smart energy tariff with 3 options of payment:
Direct Debit – This allows you to spread your payments over the whole year to help you budget and have visibility on how much you're spending each month.
Pay as You Go – This is the option Utilita promotes more. You can top up on the go via their App, the web, text or at any PayPoint. You also benefit from a £15 emergency credit if you ever need it. This option give syou control over every penny you spend.
Pay on Receipt – You will control how you'd like to pay for your energy you've used, from phone, cash, bank or cheque. The prices are protected by the CMA price cap.
Switch to Utilita today
You needn't worry about changing your business energy supplier, the switch is easy. We will compare Utilita against other energy providers' prices across the market, to find the deal that's right for you.
Even better, when your contract is due for renewal, we'll get in touch to discuss a new deal to avoid you being stuck on costly tariffs.
Just simply give us a call or fill in our quote form and we'll see how they compare, to help you save time and money.
How do I Switch my Businesses Energy Supplier?
To change your supplier and reduce your overheads, take advantage of our FREE service and speak to one of our every saving experts today. With our hassle-free, effortless approach, we'll get you switched in no time, so you can sit back, relax and be confident that you've got the very best package.
Make sure you have the following to hand:
✓ Latest energy bills
✓ Contract end date
✓ Yearly consumption
Get in touch with us today using one of the following options:
✓ Call  0800 464 0897 for free to speak to an energy expert
✓ Complete our online enquiry form
Worth Remembering…
✓ Keep a lookout for when your fixed rate ends to avoid ending up on an expensive standard tariff
✓ Switching is easy – and you'll stay switched on throughout the whole process
✓ If you make the wrong choice, don't worry, there's a 14-day cooling off period to make any changes
✓ Switching tariff could potentially save you over £300
It's quick, it's easy and you'll have peace of mind knowing you're on the best available tariff that suits you and your business. What are you waiting for?
---
Not sure if Utilita is the right business gas or business electricity supplier for your business?
Get in touch with our knowledgeable business energy team who will then be able to guide you through the available options for your business.
Alternatively, to learn more about each of the current business energy suppliers we can compare for your business, click on the links below: